United Finance Ltd. donates BDT 375,000 to ASF to help acid-burnt survivors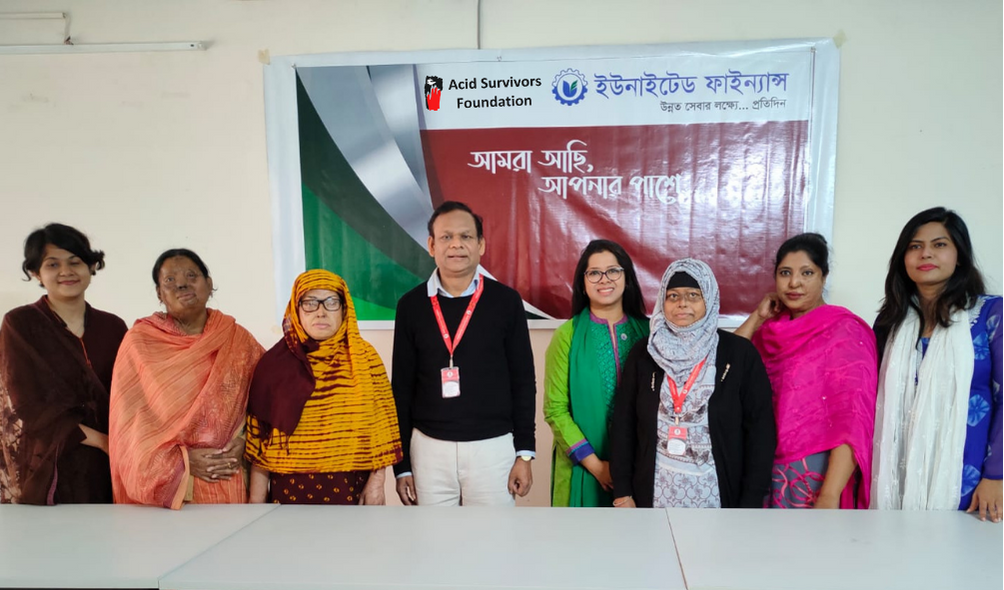 On 26th December 2021, United Financing Ltd. visited ASF, learned about its services and activities, and congratulated ASF on its commendable work.
In an act of solidarity, UFL made a donation of BDT 375,000 to bear the cost of physical treatment of acid-burn patients.
ASF is truly grateful for the support.