This Page is Under Maintenance
Acid Survivors Foundation (ASF) aims to establish the hospital as a center of excellence in burn care. From the start, ASF attracted a number of local and international surgeons who were willing to provide services to the survivors of acid attack. In addition to their regular job in other hospitals the local plastic surgeons and their team provided the acid survivors with the best plastic surgery available in Bangladesh. Concurrently, highly skilled international consultants in the field of reconstructive surgery visit Bangladesh once or twice a year to operate cases and train surgeons.
Since 2001, ASF started collaborating with international surgeons from across the world to for developing capacity of local surgeons. For the last twenty years, a number of international plastic surgeons have dedicated their time to performing surgeries and training local surgeons in Bangladesh. To ensure that survivors have access to the best medical treatment many survivors are sent abroad for treatment that require special attention from international surgeons.
Currently due to COVID-19 our services are at halt.
Psychotherapy
Mental health has a crucial role in the gender-based violence (GBV). Most medial research and practices to date is researching on the role of mental health post-violence. Empathy, self-esteem, compassion, emotional regulation and resilience, stress management, relationship building, and challenging problematic social norms are crucial. Furthermore, competencies such as rapport building, group processing, emotional nurturing, modelling, and the prevention of vicarious trauma are important for successful implementation of prevention of mental damages.
Acid violence have a profound and life-long impact on the mental health of survivors who are at increased risk of depression, anxiety, and post-traumatic stress disorder. Children exposed to violence and abuse are at risk of experiencing or perpetrating violence when adult. The important role of mental health interventions plays in mitigating the mental health impacts of acid violence is well recognized. Interventions include counselling, therapeutic, rehabilitative services for survivors, perpetrators, and affected family members. This has shown to reduce negative psychological consequence of violence and risk of being victim again.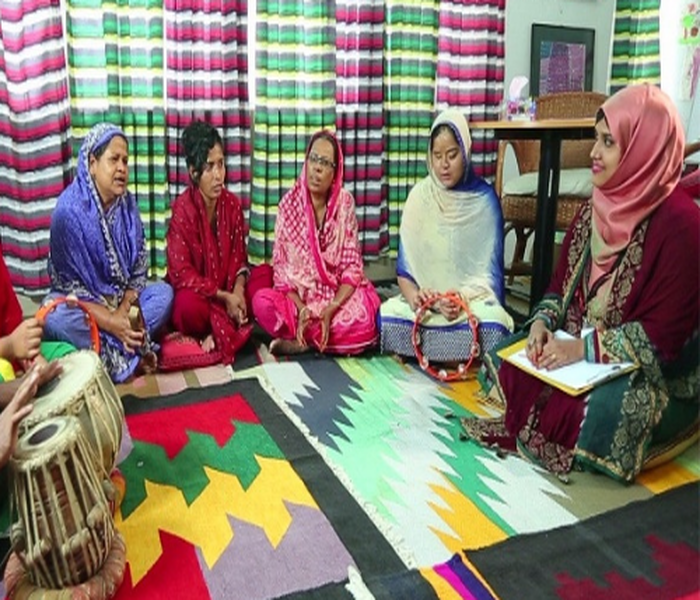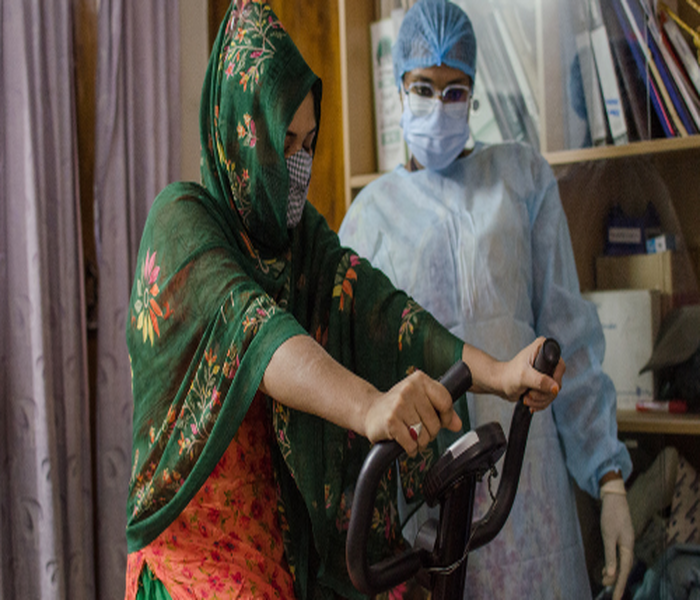 Physiotherapy
Physiotherapy and splinting is an essential component of healing process of burn injuries. Qualified burn physio-therapists use a wide range of techniques including different stretching, massages and exercises as part of the treatment process. Along with physiotherapy, splints for maintaining joints range of motion are used to prevent contractures and deformities. Local materials are used to make the splints.
Rehabilitation is an essential component in the management of patients with burn and should be commenced on the day of injury is sustained. In other words, edema control, respiratory care, positioning, functional movements which are pertinent in burn cases must begin without delay. The process of rehabilitation efforts from a multidisciplinary team of health professionals who are specialized in burn care that is physiotherapists, doctors, nurses, occupational therapists, dieticians, psychologists, plastic surgeons, psychologists, social workers and more. Family members and support groups should also be involved in the recovery process of these patients.
Nutrition Assistance
Burn injury continues to be a significant cause of morbidity and mortality. Nutritional support has become an essential element for burn patient. Lack in substantial nutrition intake may result in delay healing wound, multi organ dysfunction, and increased susceptibility to infection and may result to death. Adequate nutrition support is essential to ensure burn care, decrease in hyper metabolic response, optimize wound healing, minimize devastating catabolism, and reduce morbidity and mortality.The accurate balance of macro and micronutrients with additional antioxidants are essentials to decrease the hyper metabolic and hyper catabolic state that results in after burn injury.
When healing from burn injuries, it is very important to intake adequate proper nutrition and care. An adequate diet can reduce the damaging loss of lean body mass, stored energy, and protein. Without proper nutrition, the healing process slows down, rapid weigh loss and suppress immune system. At the very beginning ASF is providing necessary food and nutrition to the acid survivors foundation with consultation of experienced nutritionist as per demand.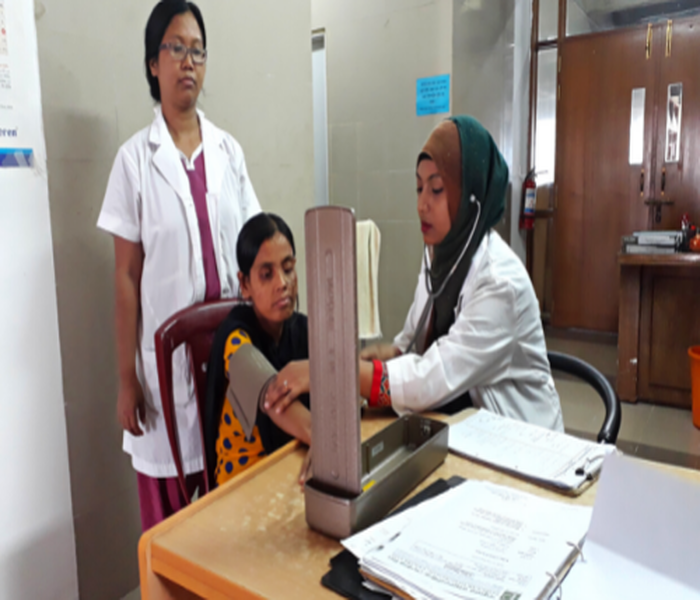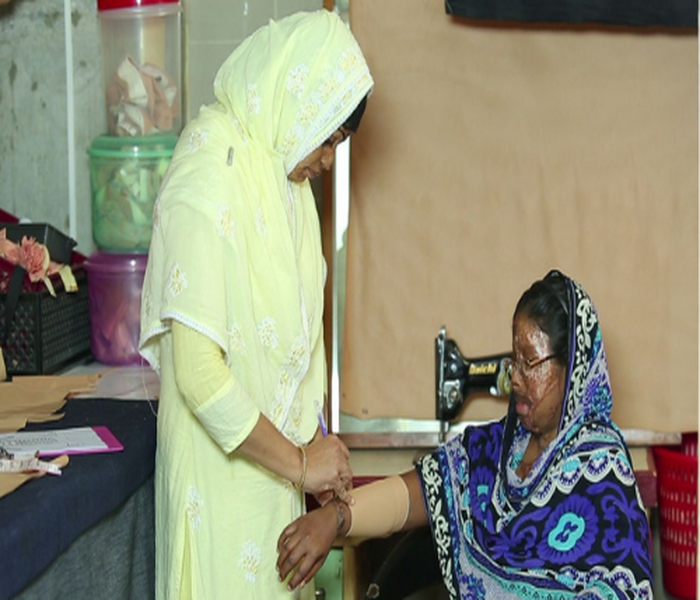 Pressure Garments for Survivors
Special physiotherapy is provided to every acid survivor patient to prevent contraction and to retain functionality of limbs. Otherwise, hypertrophic burn scars can severely limit a survivor's normal functionality. Pressure garments therapy is one of the treatment of hypertrophic scarring. Pressure Garment is one kind of garment made from elasticized fabrics. The garments apply a continuous pressure over the healing skin after burns, trauma and surgery. A pressure between 25 and 32 mmHg is used to treat the scar. Burn scars mature in 1 to 3 years. These garments need to be worn for at least 6 months and perhaps as long as 2-3 years.
ASF introduced the pressure garments unit (PGU) in 2002 to provide comprehensive treatment to survivors. In 2015, ASF in collaboration with National Institute of Burn and Plastic Surgery (NIBPS), Dhaka Medical College started a pressure garment and brace and splint corner. ASF has been delivering high quality and cost effective pressure garments to all kind of burn patients from there.
Telemedicine
A specialized team of doctors delivers health-related services and information to patients by means of telecommunications. Prescribed medications are couriered to impoverished survivors.