Wings: Burnt with Acid
18-year-old H.S.C candidate from Lalmonipur, Natore, attacked with acid coming home from coaching center.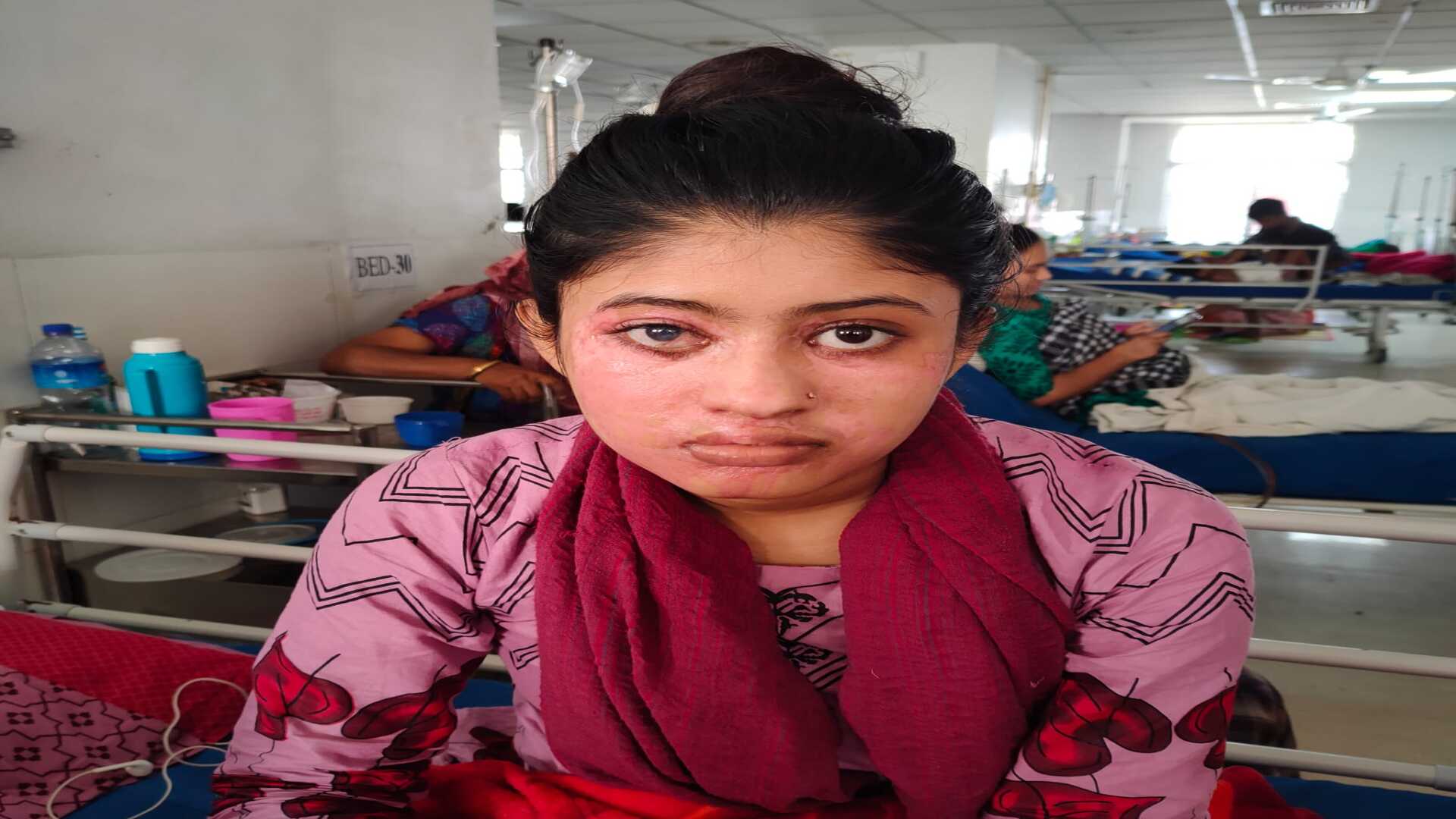 21st November 2021, Sanjida Akter Bina, from Lalmonipur, Natore, a gifted 18-year-old preparing for the H.S.C's was returning home from a coaching center 40 mins away. 5:30 PM and only blocks away from home when the perpetrator flung a bottle of acid over her body and took off. The corrosive did not seep through the burka she wore but swiftly penetrated her face veil and sizzled her face and eyes. Unable to see and in searing pain Sanjida could not make out if the culprit had any accomplices. Recovering from the shock, Sanjida hurtled towards home screeching in pain. First doused with water, then rushed to the Rajshahi Medical College & Hospital, Sanjida was finally admitted to the Sheikh Hasina National Institute of Burn and Plastic Surgery, Dhaka, to receive specialized medical treatment.
The perpetrator is said to have been annoying her for over 6 months calling her from multiple numbers proposing her for marriage. Conventionally attractive, Sanjida would receive multiple proposals from across the village, and just days before the ordeal a family visited their house for her hand in marriage. Triggered by the occasion, the perpetrator enacted the vicious crime in an act of rage. The culprit has been apprehended and rightfully put behind bars.
Family's only daughter, the incident had left Sanjida's parents shattered and still grappling with the new reality. On top of that, social stigma around acid attack and its tendency to victim blame had made it especially difficult for the family to appear in public. On the other hand, Sanjida's world had come tumbling down. Dreams of pursuing higher education in one of Bangladesh's reputed universities are broken, leaving her dispirited and hopeless about her future. Consistently agitated and simmering in anger over what had happened, Sanjida is finding it incredibly hard to look ahead.
ASF's supported her family with cash and is currently offering her legal counseling and psychological support to equip her with the mental crutches needed to strengthen her mind and will to overcome the challenge.
It will be a while before Sanjida had fully recovered and resumed a normal life. But with proper care and attention, we are hopeful she will bounce back to her bubbly self and thrive again. At the moment, Sanjida is receiving medical attention from the Sheikh Hasina National Institute of Burn and Plastic surgery.