0n 31st January 2023, the Acid Survivors Foundation (ASF) arranged the 15th Legal Advisory Group (LAG) meeting with their Legal Aid partners at the premises of ASF's office. The purpose was to case follow-up and commitment on how to ensure legal services for the survivors. Mr. Sarder Jahangir Hossain, The Executive Director of ASF, chaired the meeting which was anchored by Ms. Tahmina Islam, Coordinator-Case and Partnership Management of ASF, Ms. Sabrin Mahamuda, Jr. Legal Officer- ASF, who discussed acid attack statistics and cases, and Tabassum Chowdhury, Medical Officer- ASF also joined the meeting.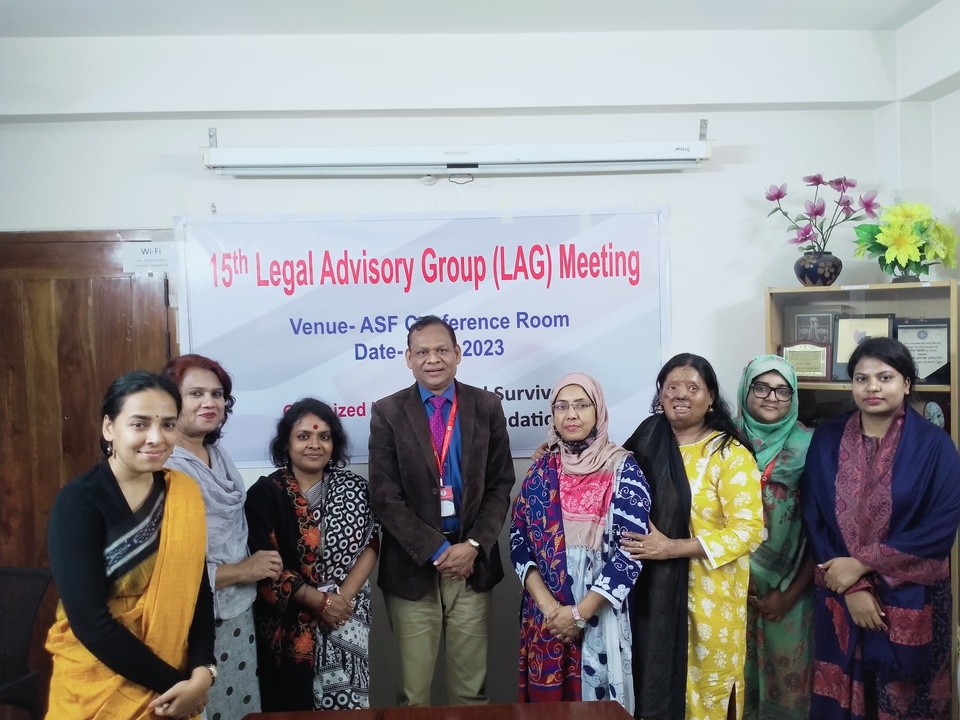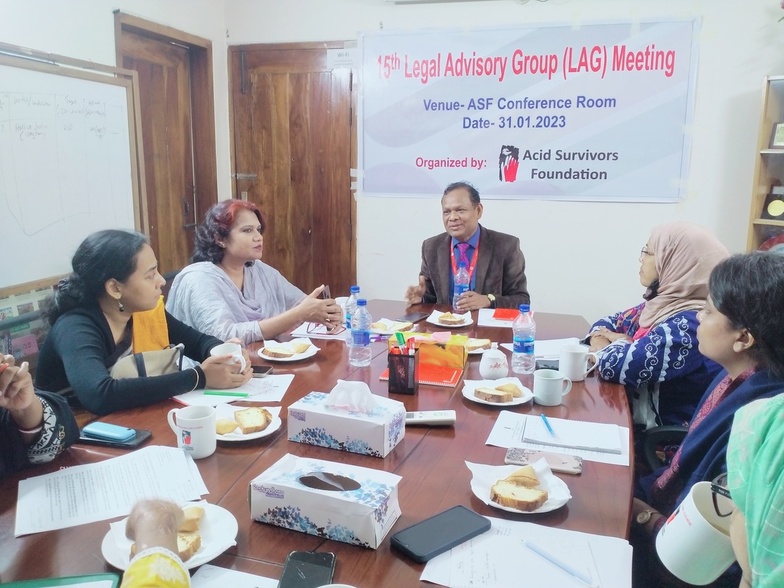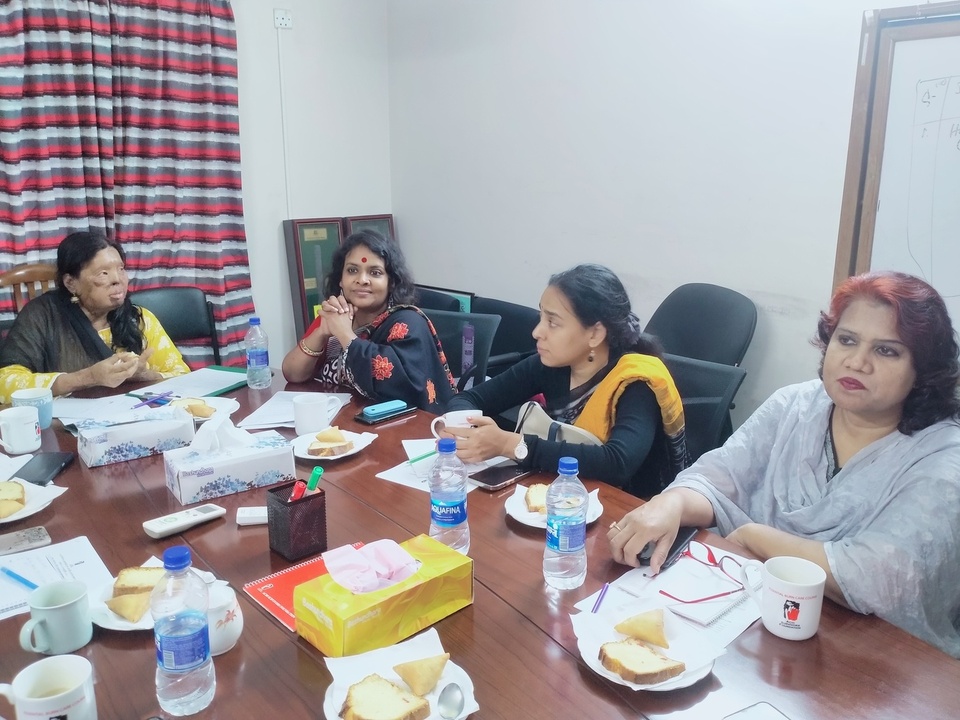 The participants from different organizations were; Nighat Seema (Deputy Director-Legal and Protection, Bangladesh National Women Lawyers Association), Adv. Shahanaz Akter (Assistant Project Manger-Naripokkho), Joyshri Sarker (Programme Manager, BRAC), Ananya Chakraborty (Project Coordinator-Bangladesh Legal Aid Services and Trust).
The meeting was very participatory and a number of decisions were taken in the meeting.