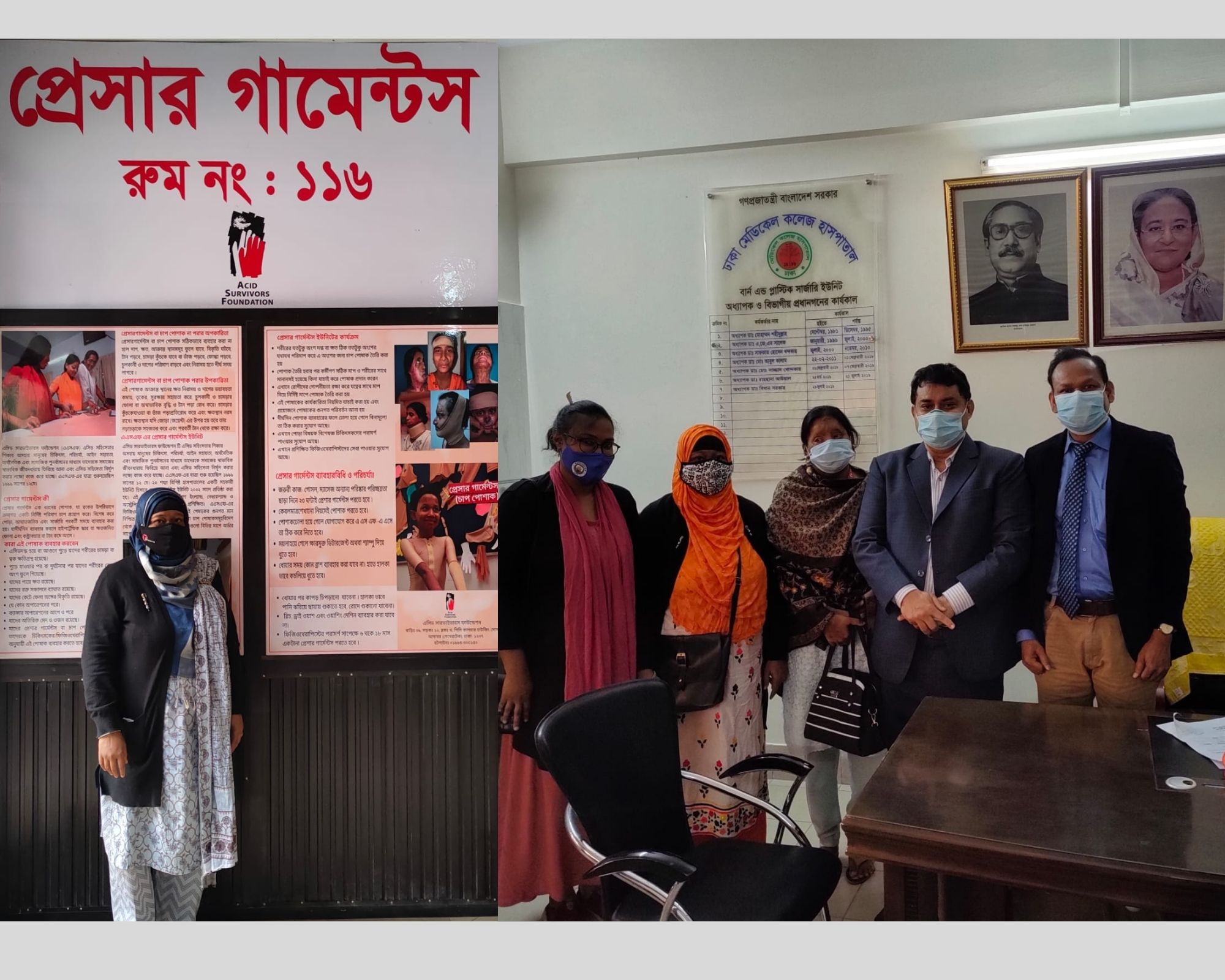 Pressure garments, also known as compression garments, are pieces of clothing made of elasticized fabric worn after a burn, fitting tightly around the skin to control scarring.
ASF has 3 survivor-run pressure garment manufacturing units spanned across Dhaka namely Shaheed Suhrawardy Medical College & Hospital (SHSMCH), Dhaka Medical College (DMC), and ASF Health Care Center.
Ever since March 2020 due to the pandemic, the PG unit in DMC ceased production and was turned into a covid health center.
In December 2021, ASF was given permission to resume production in the unit observing safety precautions.
To know more about our PG units and make a purchase contact us at (+880) 1984303150.