The Mutual Trust Bank Limited (MTBL) stands alongside ASF. Mr. Chowdhury Akhtar Asif, Additional Manager Director & Group Chief Risk Officer of MTBL along with Mr. Azam Khan, Head of Communication and Ms. Tahmina Zaman Khan, Head of Sustainability and Risk Governance paid their visit to ASF on 12 April 2022.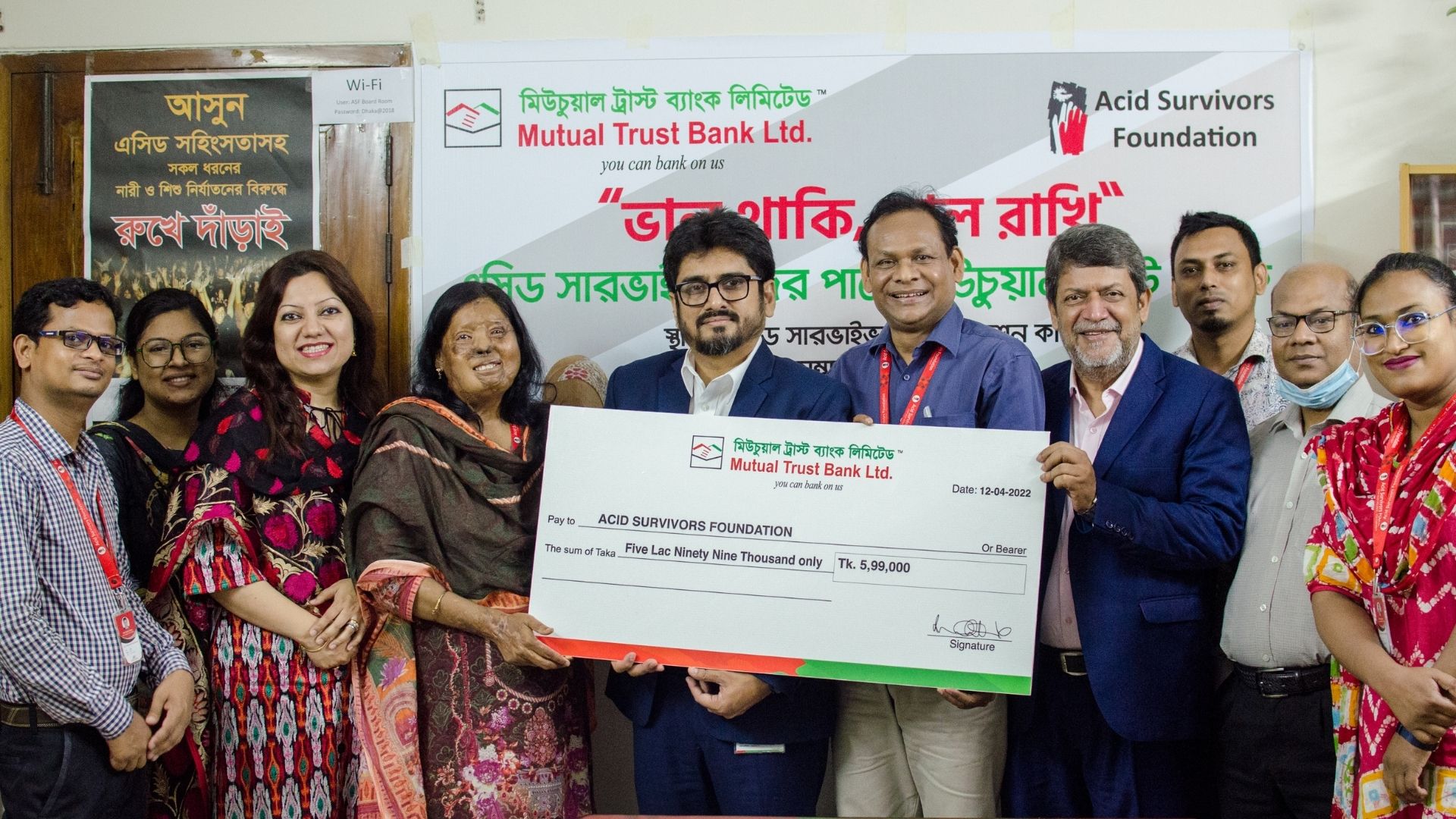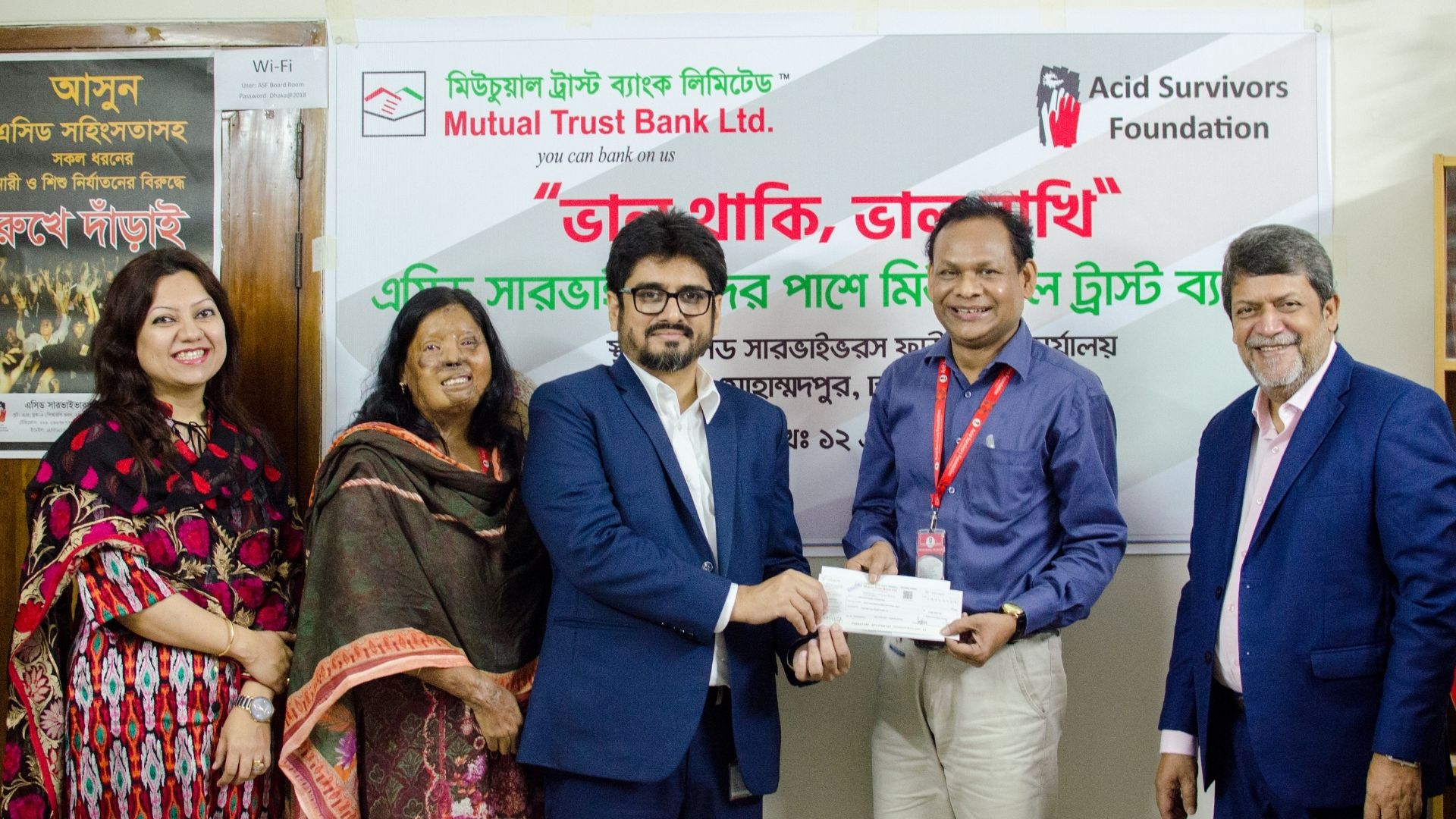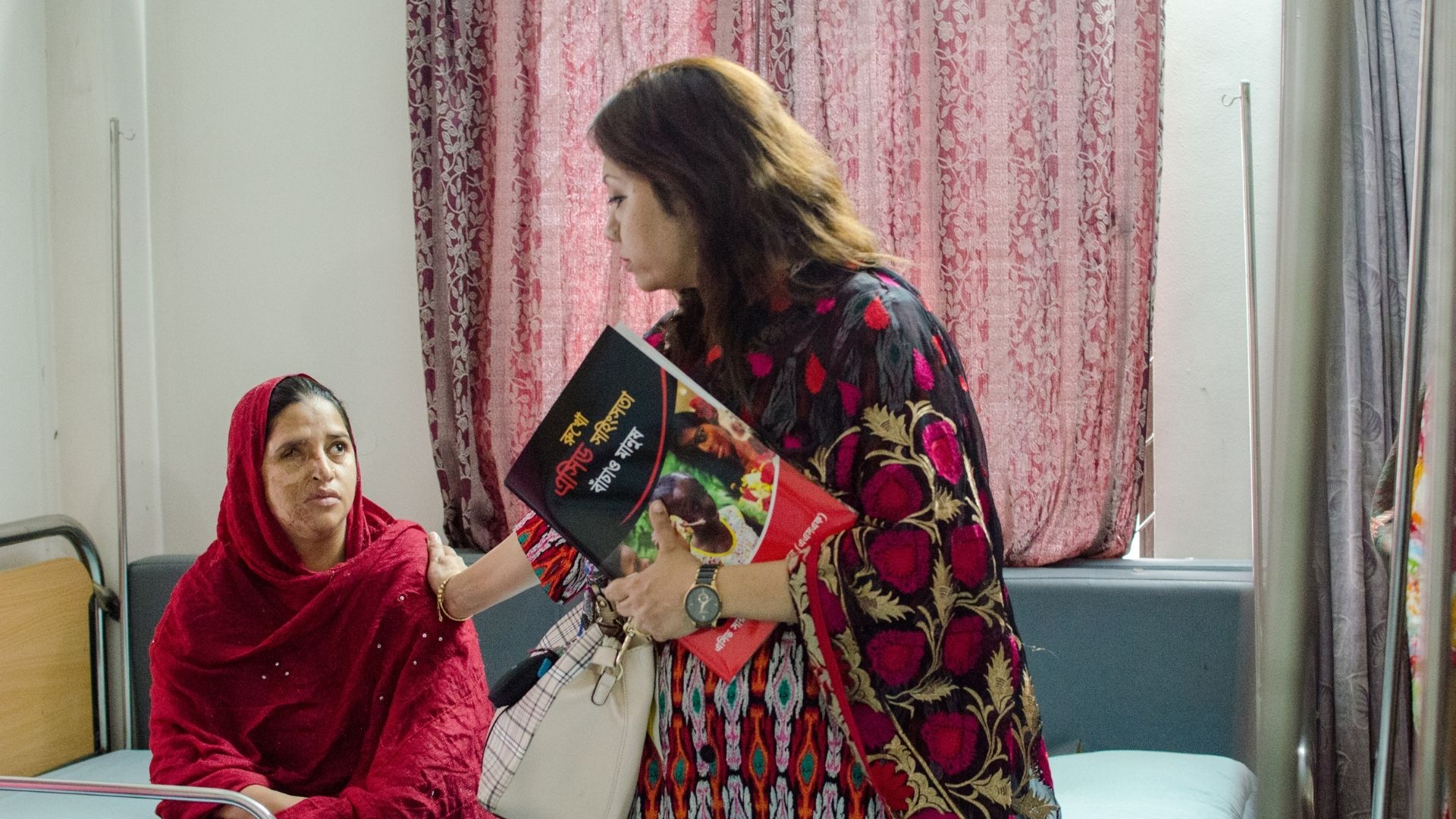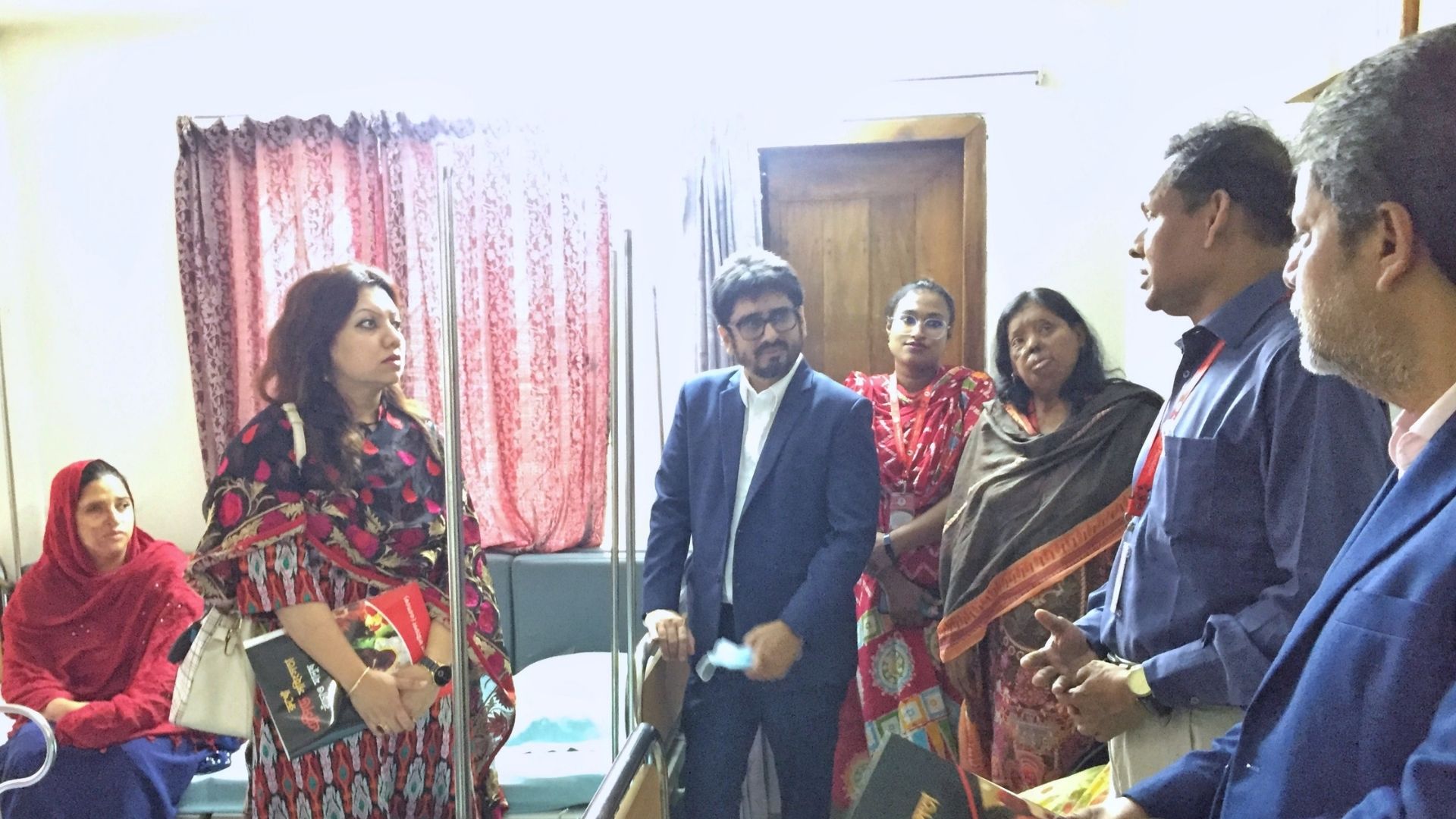 Mr. Sarder Jahangir Hossain, Executive Director of ASF, accompanied by ASF's senior management team welcomed the guests and briefed them about ASF's integrated journey to end acid violence from Bangladesh, its accomplishments, challenges and the future 7 Goals from 2022-2030.
Mr. Asif highly recognized the noble work of ASF. He recommended strategizing the unique works adopting on changing environment and needs. He emphasized to have ASF's own space and suggested to advance the initiatives for Zakat Fund. From the Corporate Social Responsibility (CSR) of MTBL, Mr. Asif handed over a Cheque to Mr. Hossain as token of love to continue ASF's great work.
The Executive Director thanks to Mr. Asif and his team for this visit and generous support from MTBL to ASF. Mr. Hossain strongly encouraged all the Corporates as part of their social responsibility may join in ASF's partnership journey to continue its philanthropic works.