What's it like being a legal officer at ASF?
Former legal officer Jyoti Barua shares her experience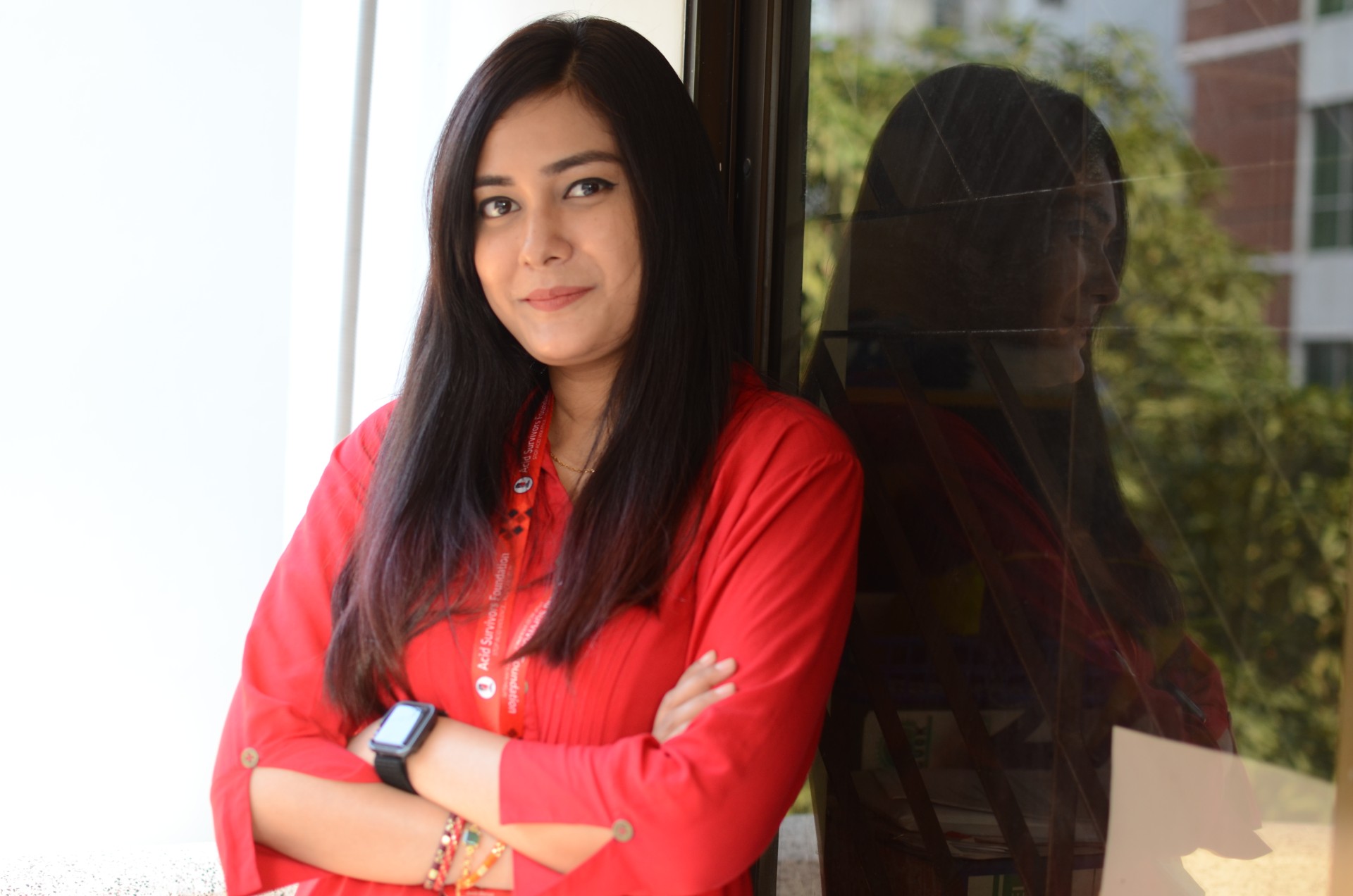 I joined ASF early 2021 as a Legal Officer. The thought of shouldering the responsibility to bring justice to survivors who otherwise had limited access to it was nerve-racking at the least. But I took on the challenge anyway determined to stand by the affected.
Right off the bat, I was thrown off balance at the beginning with the report of a new acid case. I was on my feet without a moment's delay, gathered the survivors' contact details, pinpointed their whereabouts, and made my way to the hospital they checked in. Upon briefing them on ASF and its works, we were in the patient compartment of ASF's ambulance with the survivors in no time heading back to the head office. I remember the day like it was yesterday. Washed over with fear, anxiety, and what-ifs and still swift-footed and laser-focused on my task. My sense of duty got me through that day and the months that followed.
Legal counseling plays a pivotal role for willing survivors in seeking justice. The legal unit of ASF had done exemplary work guiding survivors in this regard. Even in lockdowns, ASF continued providing legal counseling over the phone. And as restrictions relaxed, survivors poured in from across the country and I had the privilege to bump into a few and know the intricacies of their cases. The conclusion to each story was often the same–the battle for justice is incredibly taxing and slow in progress. It takes immense courage and love for life to push through all odds to come anywhere close to the survivors.
It's a challenging role–legal officer, and the journey to justice is often rowdy. Each case weighs on you heavily every step of the way, your patience is tested time and time again, and when the going gets especially tough your only saving grace is the thought that your work will bring some sort of closure to the survivors.
I truly believe in ASF's dream to rid Bangladesh from acid violence once and for all, and uplift survivors to live with dignity. And wish ASF is able to scale up its services and expand its outreach gradually. I encourage readers to donate to ASF's cause and lend their hands in all possible ways to realize its goals. Contact them by phone or email if you'd like to explore ways you could get involved in the fight.