An inception program of the project titled-"Strengthening Acid survivors Network (ASN) to eliminate acid and other forms of gender-based violence"- was organized on 14 March at the conference room of Light House in Bogura. Organized by Light House, the project is funded by Australian Government and supported by Acid Survivors Foundation.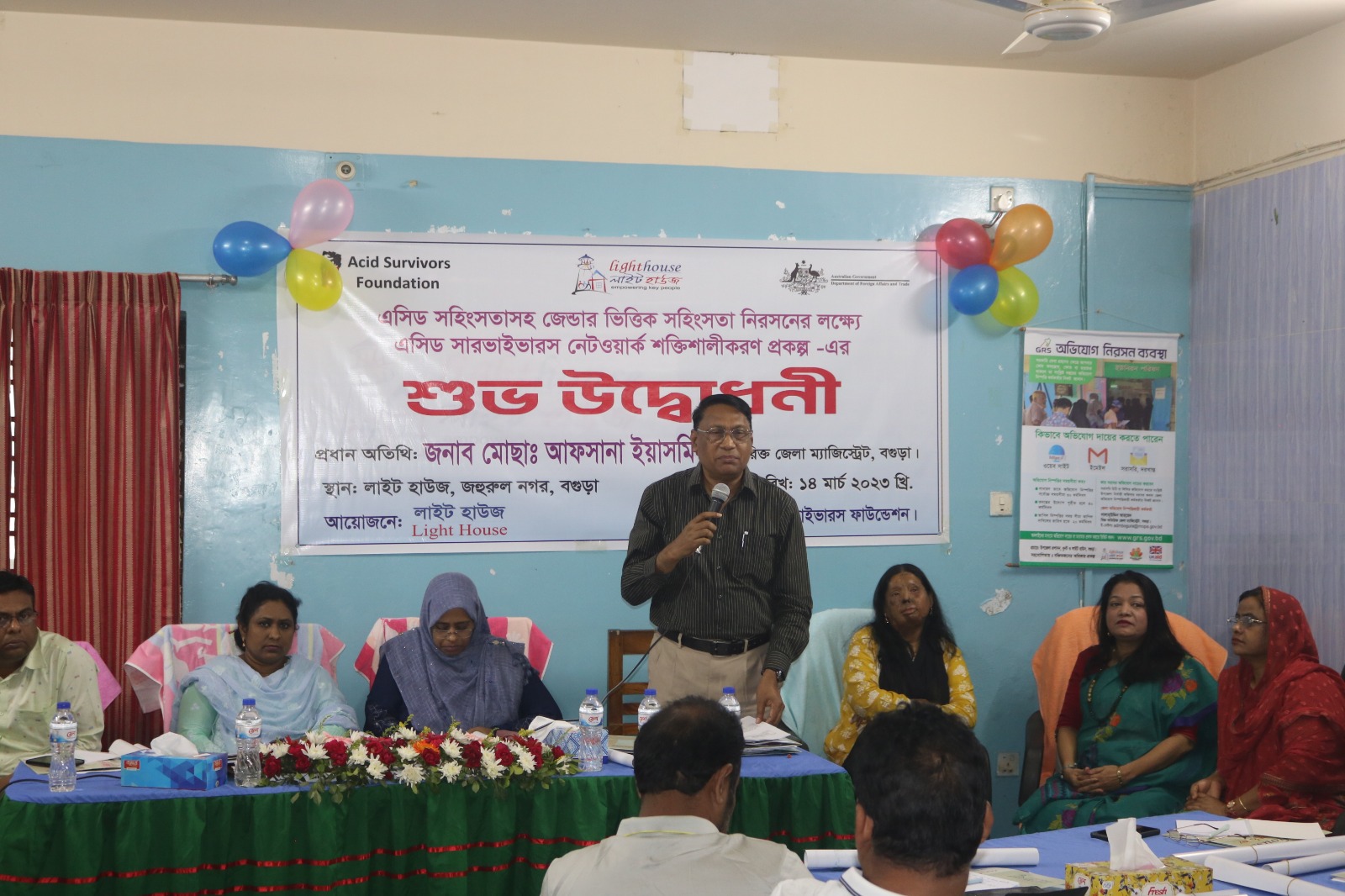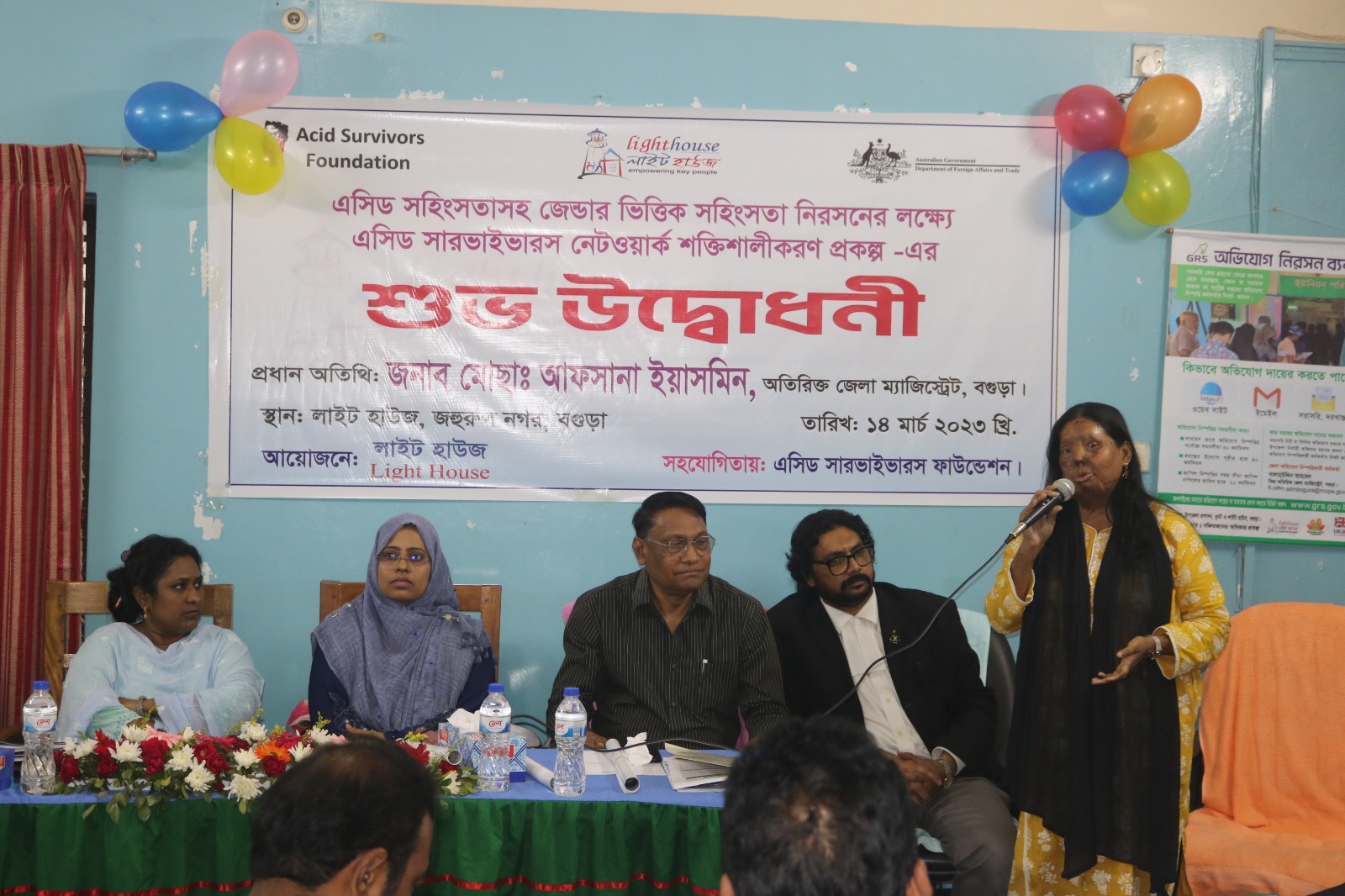 The program had prominent guests including the Additional District Magistrate Ms Afsana Yasmin, Mr. Harun-Or-Rashid-Executive Director of Light House, Dr. Shahnaz Parvin-Deputy Civil Surgeon, Md Abdul Motin-PP and Md Ashekur Rahman Sujon-Special PP of Judges Court Bogura, Mr. Hazrat Ali- District Education Officer, Mr. Abu Saleh Md Nuh- District Social Services Officer, Md Abdus salam Babu- Vice-president of Bogura Press Club. The staff reporters of Prothom Alo, Daily Ittefaq also attended along the representatives of Light House,  BRAC, TMSS , acid survivors of Bogura and other respected persons.
ASF's representatives including Tahmina Islam (Coordinator- Program), Md Saiful Islam (Coordinator- Finance), Dr. Tabassum Chowdhury-Medical Officer, and Sabrin Mahamuda-Legal Officer joined the event.