ASF survivor-staff Tahmina Islam shares her empowerment journey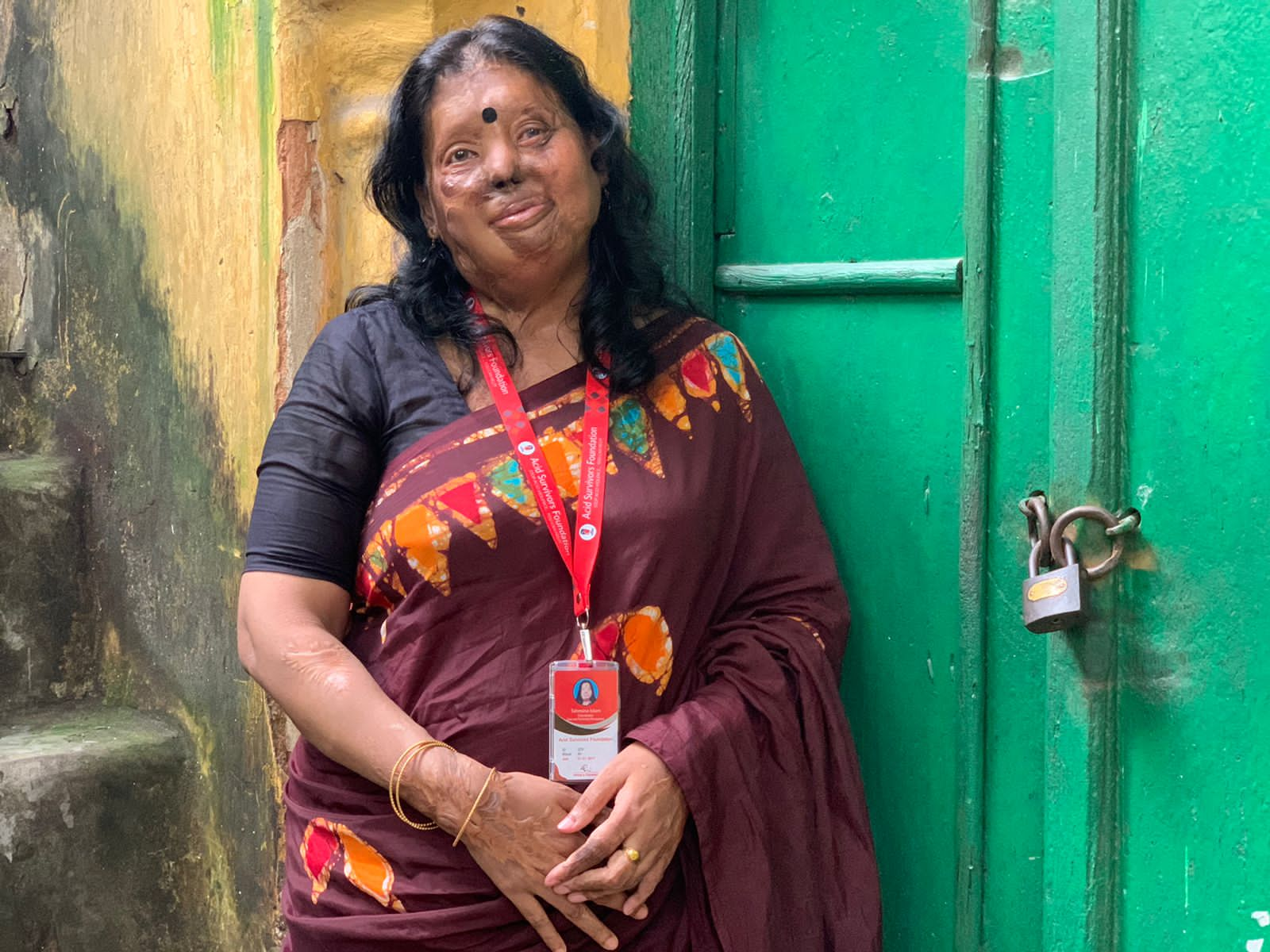 I was attacked with acid on March 26, 2000. I was first sent to Dhaka Medical College Hospital then overseas and finally to ASF hospital for advanced medical treatment.
I have had 18 surgeries so far. I was very upset both physically and mentally during my treatment days. Each day felt like a year.
In January 2003, I started working with ASF. They trained me in psychology, leadership, and case management. With each training session, I felt more empowered and hopeful about my future. Slowly but surely, I was weaving out a new life one stitch at a time.
I started studying again in 2013. Completed my Honors and Masters in Social Work and dived right into serving my survivor-brothers and sisters.
Getting to where I am today was no easy task. It took immense love and care from multiple people including ASF to build back my resilience and thrive again. I am forever grateful to those that tagged along and supported me in my journey.
I might have changed a lot over the years but some things remain the same–the unending roller coaster ride of obstacles we call life. I still have to answer the same questions every day going out. But these obstacles push me to keep living my best life. I am a walking example reminding people that I am equally worthy of the treasures this world has to offer.
Anything can happen to anyone at any time. Embrace life's unpredictable nature and prepare for it. Every time life hits you, get back up. That's your job. People can come along and support you but ultimately no one can do your work for you. Do you want to change your life? Take charge of it.
I fight. Together with my survivor-brothers and sisters, I fight. For survival, social justice, and to put an end to violence against women and children. What are you fighting for?