Jesmin's father worked in a launch boat and her mother died when she was very young. After her mother's passing, she started living with her older sister. Around age 13 she was removed from school and married to her 20-year-old boyfriend who worked as a dice mechanic. They lived in Konapara, Dhaka, and had 3 children together.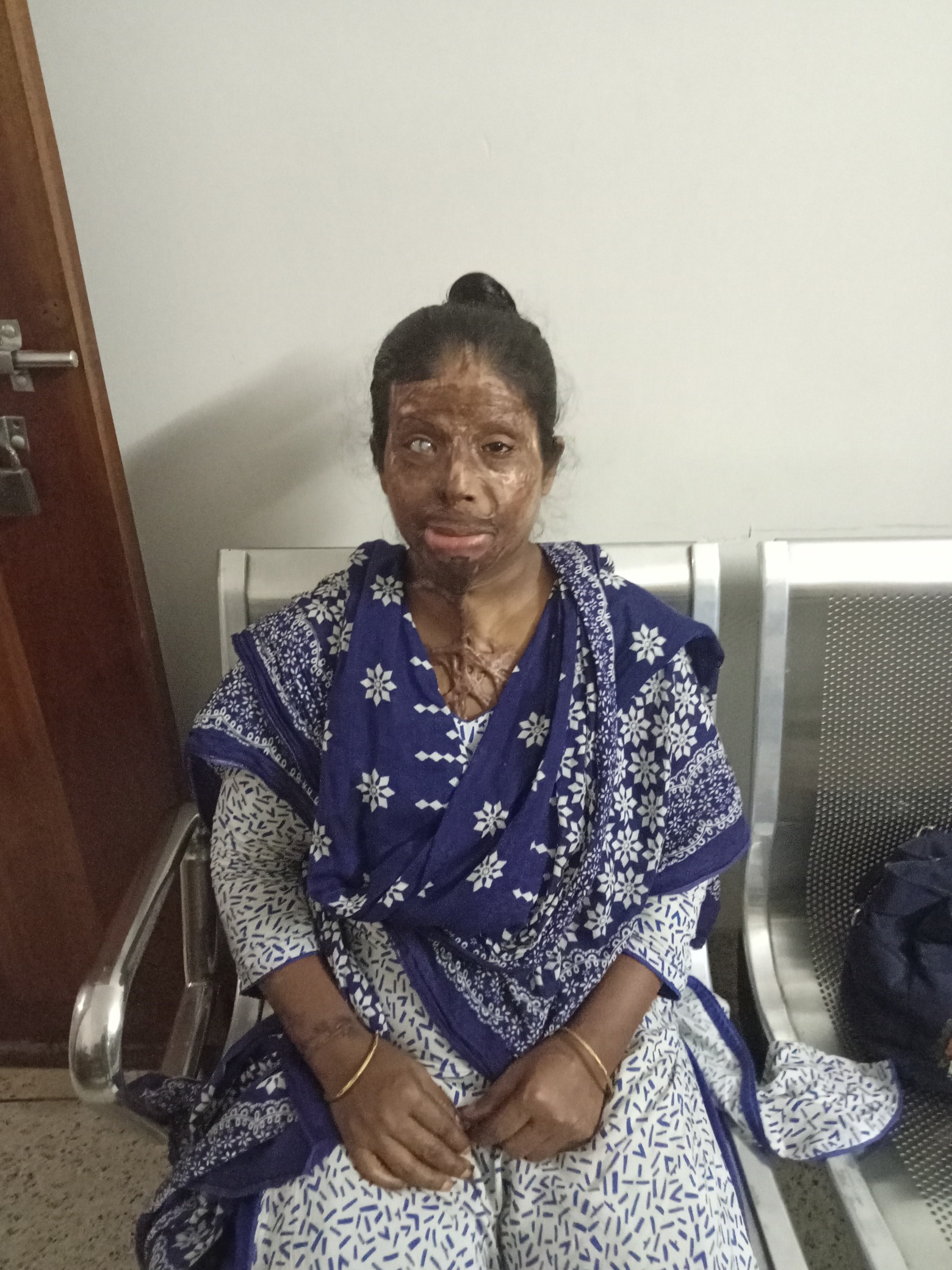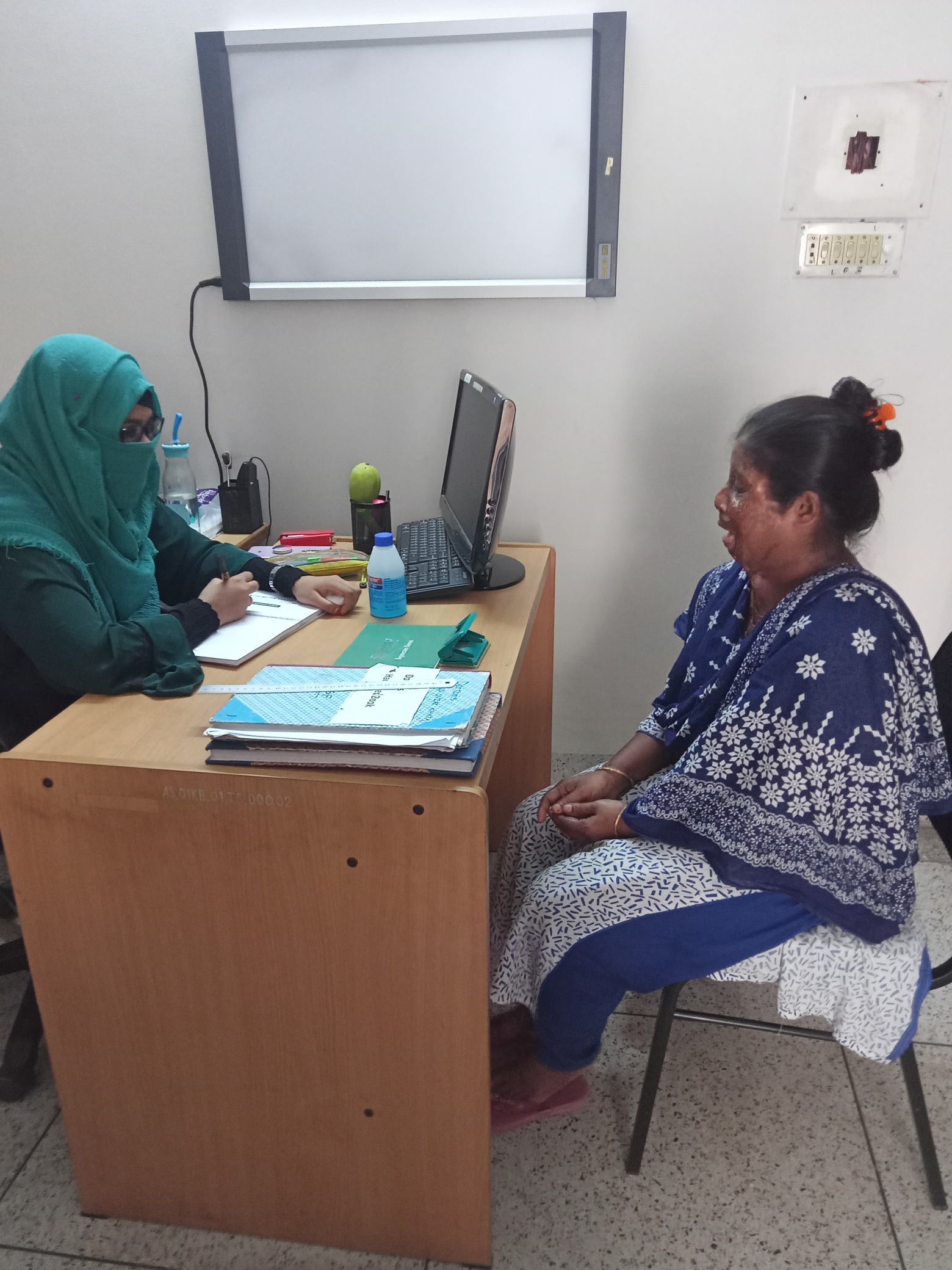 One day Jesmin's husband borrowed a large sum of money from a powerful person. He could not repay the money and went missing one day never to return leaving Jesmin and the children to fend for themselves. Jesmin started to work as a maid in different households to feed her kids and repay the money her husband borrowed. Her son started work in a shop that paid only 100 Tk a day. Time passed and after almost two years, Jesmin cleared the loan.
Suddenly in 2016, her husband came back. He physically abused her and the children, and even broke their house. Jesmin's brother-in-law stepped forward and told him to stop otherwise he would call the cops. After a few days, her husband apologized and they lived like family again.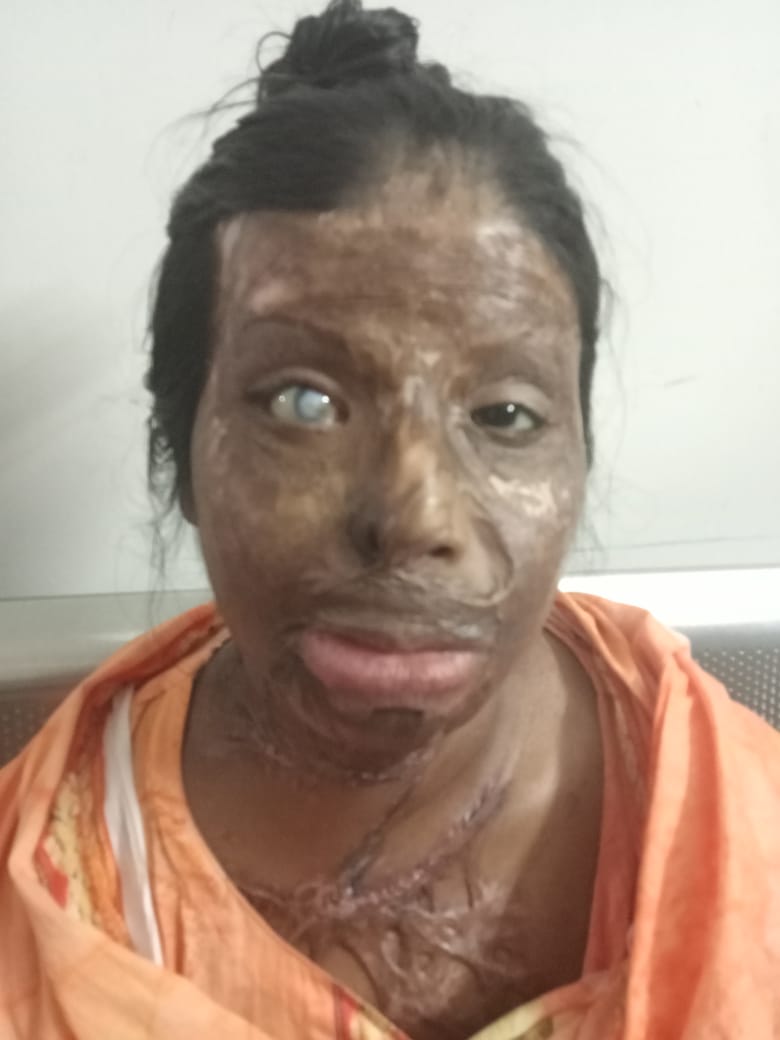 But one day her husband suddenly started packing his things. He bid the kids goodbye and left the house. Before Jesmin could even process what had happened, he came back, sent the kids out of the house, beat Jesmin and brought a bottle of acid and splashed it on her, and left the house locking the door behind him.
The acid burnt her eyes, face, neck, back, chest, hands, and feet. Jesmin screamed in pain. There was not a single drop of water in the tap as a result of load-shedding. Neighbors came forward with all their drinking water but alas it was not enough to relieve the pain.
Jesmin was brought to Dhaka Medical College Hospital. She stayed there for a month. After being discharged from DMCH she went home and later came to ASF. ASF has been by her side ever since.
She has had 4 operations since but still feels a strong burning sensation in her chest and can't lay on her side due to pain and discomfort.
Jesmin's brother filed a case against the perpetrator but did not receive justice. She currently lives with her brother, a cook, and his family.
On January 2023 ASF came forward and arranged a reconstructive surgery for Jesmin at Shaheed Sohorawardy Medical College & Hospital. Her surgery is complete and is now recovering. Her well-wisher ASF will always be by her side.