ASF joined an IFTAR party, organized by the Rotary Club of Uttara on April 24, 2022. The Rotarians of the Club and representatives of the other Clubs, and senior leaders of the District-3281 joined the event. The program designed as their regular weekly meeting and service projects of the club as well as IFTAR Party. Mr. Julhas Alam, President of the Club chaired the event. Barrister Mutasim Billah Faruqui, District Governor 3281 as Chief Guest and Engr. M.A. Wahab, District Governor Elect as the Special Guest were the key speakers.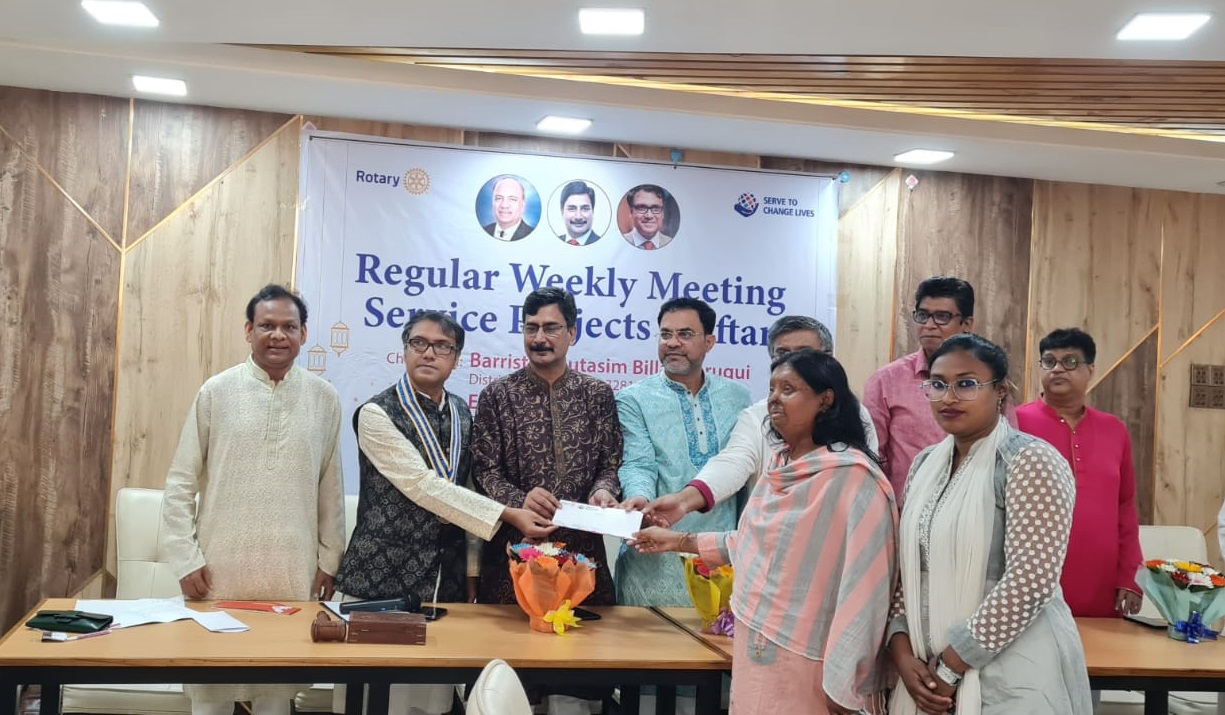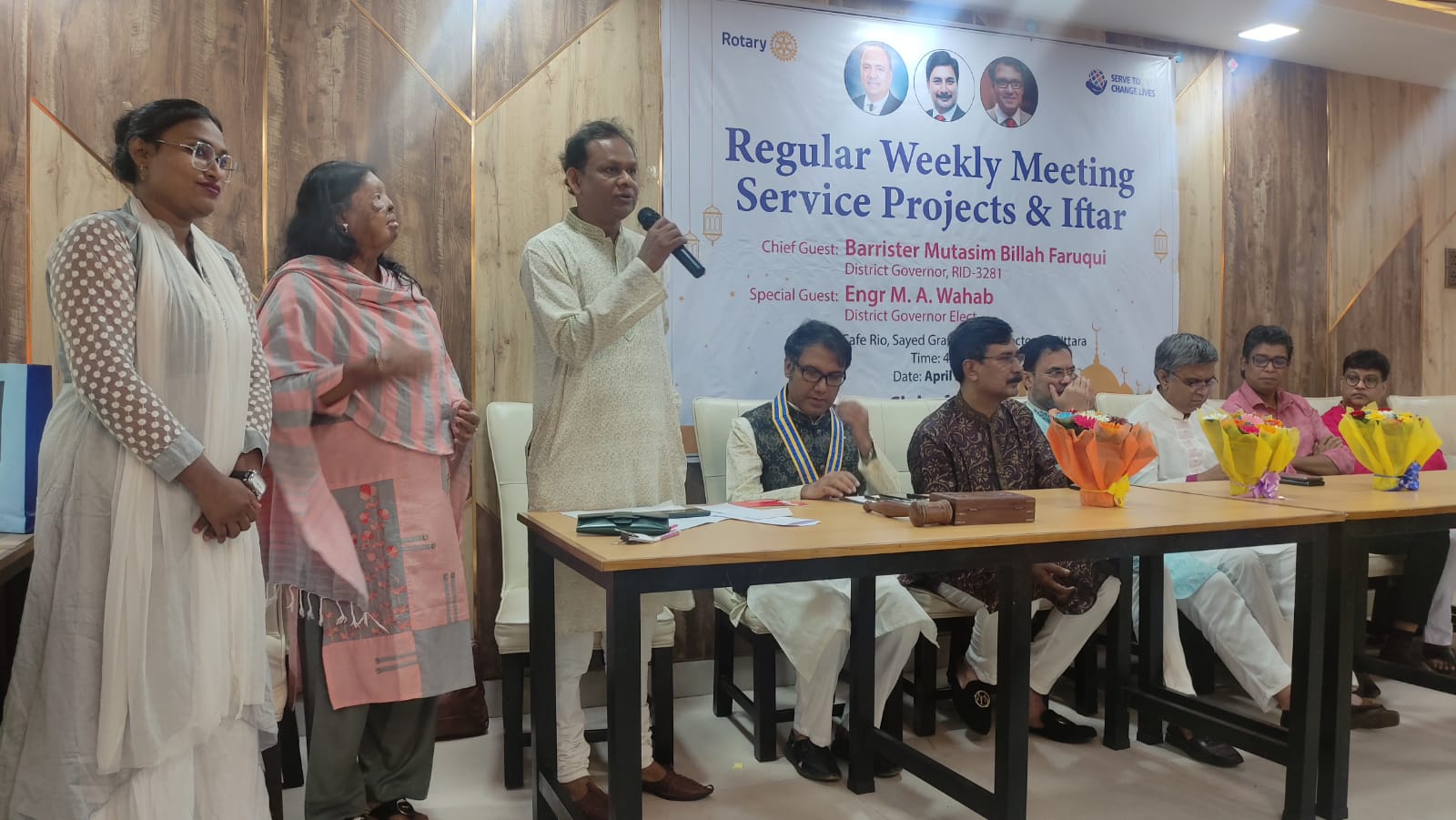 As invited, Mr. Sarder Jahangir Hossain, Executive Director of ASF with his senior team members, Ms. Tahmina Islam, Coordinator-Case and Partnership Management and Ms. Hridita Mustafiz, HealthCare Coordinator joined the event and shortly spoke on the ASF journey.
It was exciting that the Club honored the ASF representatives and recognized its outstanding work in eliminating acid violence from Bangladesh. Under their service projects, the Club handed over a grant to ASF as a token of love.
Thanks to the Club and Rotarians! Looking forward to continuing the integrated journey of freeing Bangladesh fully from acid violence and creating opportunities for the survivors to live a life with dignity.