AISD Students visit ASF
It is always appreciated when students engage themselves in community services from an early age. It allows them to be empathetic and contributing to the society. Such few students from the American International School Dhaka (AISD) visited the Acid Survivors Foundation (ASF) on March 12 at the ASF office in Dhaka. In support of the ASF initiative, they will be producing a documentary along with promoting a donation channel for the survivors and as well as ASF. The donation week will be hosted from March 12 to March 17. The students talked with the staffs and survivors at ASF for the purpose of their documentary. The activities, goals and core values of ASF were shared by the staff while the survivors shared their story and the support, they had from ASF.
During Post Pandemic, due to a shortage of funds, ASF had to limit their services and activities to a huge extent. For the proper revival of the functions, ASF requires donations from the kind donor community. AISD and its enthusiastic students extended their hands in support of ASF and its cause. With that motive, they will be hosting the donation week. The students expressed their zeal to help ASF and its survivor with maximum effort.
We appreciate this initiative by AISD and are very hopeful for the donation week.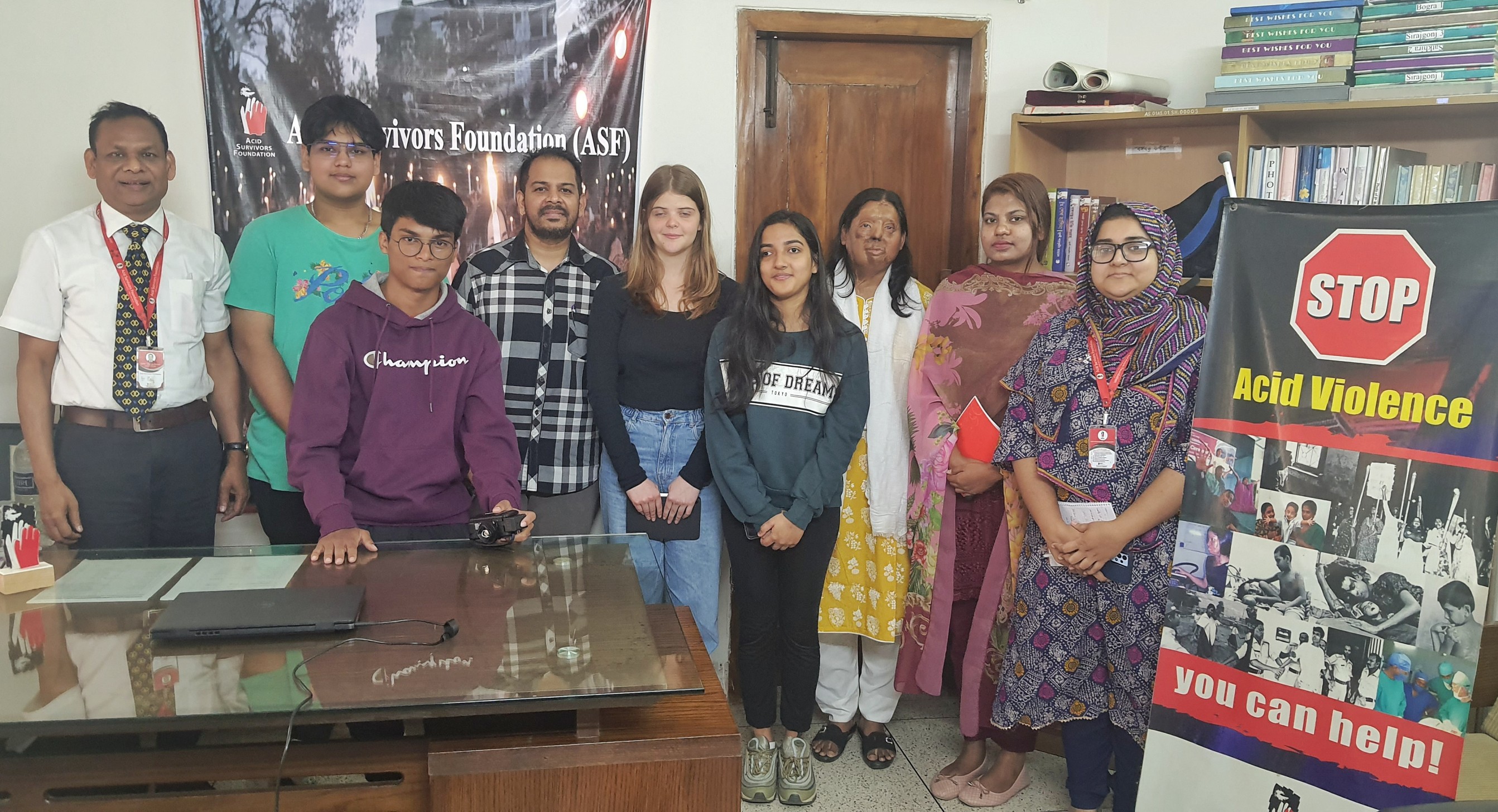 Donate Us: