With the concern of the growing acid attack incident in recent months, on 17 May 2022, the Acid Survivors Foundation (ASF) arranged the 14th Legal Advisory Group (LAG) meeting with their legal aid partner organizations at the premises of ASF's office. The purpose was to case follow-up and commitment on how to enhance legal assistance to the survivors.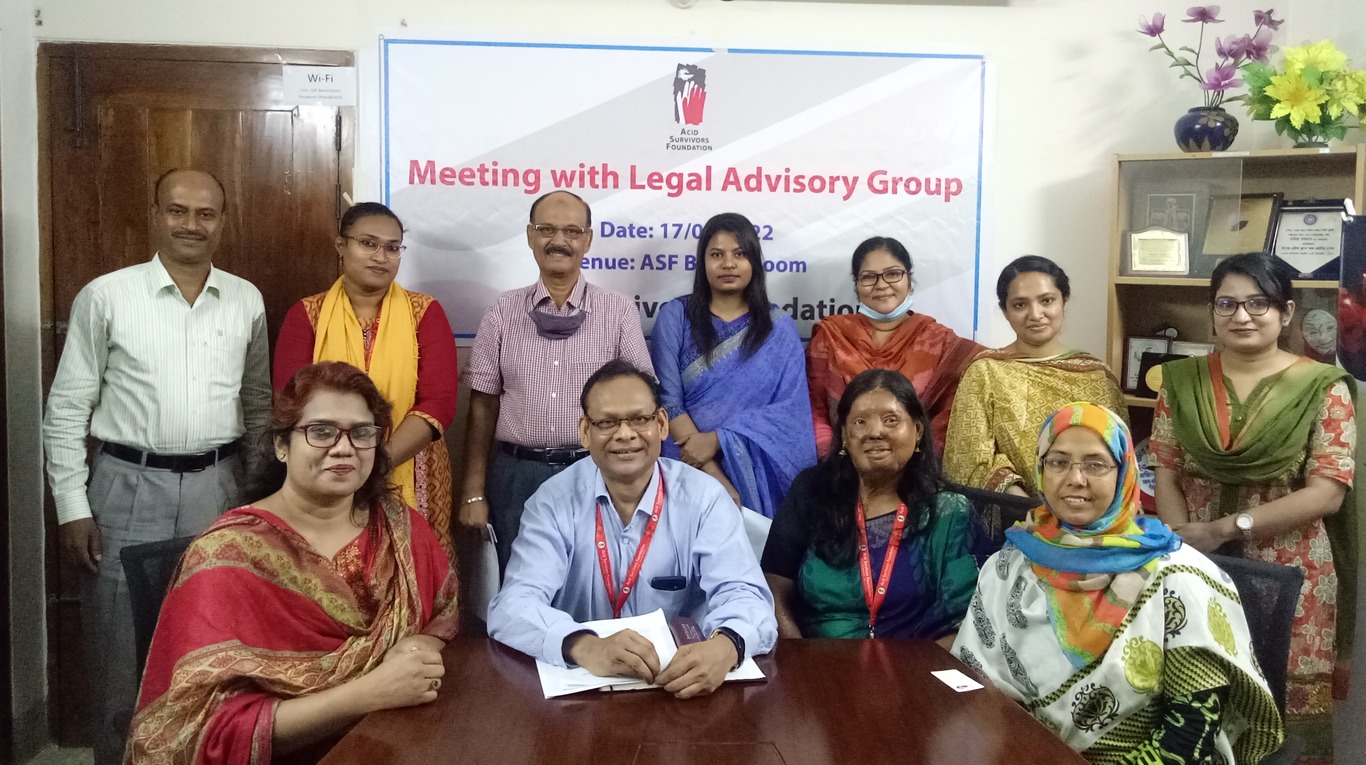 The ASF Executive Director Sarder Jahangir Hossain chaired the meeting. The meeting was anchored by Ms. Tahmina Islam, ASF Coordinator-Case and Partnership Management. The partner organizations' representatives were Ekramul Haque, BRAC Program Coordinator, Mollika Sarker, ASK Lawyer, Nighat Seema, BNWLA Deputy Director, Advocate Shahanaz Akter, Naripokkho Assistant Project Manager, Sirajul Islam, Branch Coordinator, Bangladesh Manabadhikar Bastobayan Sangstha, Sifat- E – Noor, BLAST, Kamrun Nahar, Representative, Good Neighbors Bangladesh, Sabrin Mahamuda, ASF Legal Officer, Hridita Mustahfiz, ASF Coordinator- HealthCare.
The meeting was very interactive and participatory. A number of decisions were taken to reinforce the partners' efforts. Thanks to the representatives of the partners for their interest, participation, and commitment to ensuring justice for survivors.