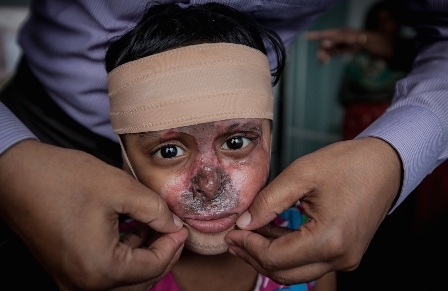 Pressure Garments
Pressure Garment is an important component of a recovering burn patient's rehabilitation program. The pressure garment production centre was started in 2001 which are running by survivors, training was provided by experts from England, Netherlands and Australia. ASF's physiotherapists ensure that the quality of pressure garments is maintained. Pressure garments are made of elasticized fabric named Lycra that provides a tight custom fit garment and the garment is used to provide constant and equal pressure to provide compression over the healed burn. This compression minimizes development of scarring and deformity. Pressure garments help the burn heal with the least amount of scarring by pressing and flattening the scars. The tightness of a compression garment also helps stop the itching associated with a healing burn and protect fragile skin.
ASF provide pressure garments to acid and other burn violence patients free of cost. ASF also provide pressure garments to all other patients in reasonably priced from Burn Unit, Dhaka Medical College and Shaheed Suhrawardy Medical College & Hospital.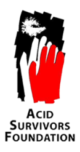 VISIT US
House # 39, Road # 12, Block # Kha,
Pisciculture Housing Society, Adabor,
Dhaka - 1207, Bangladesh.