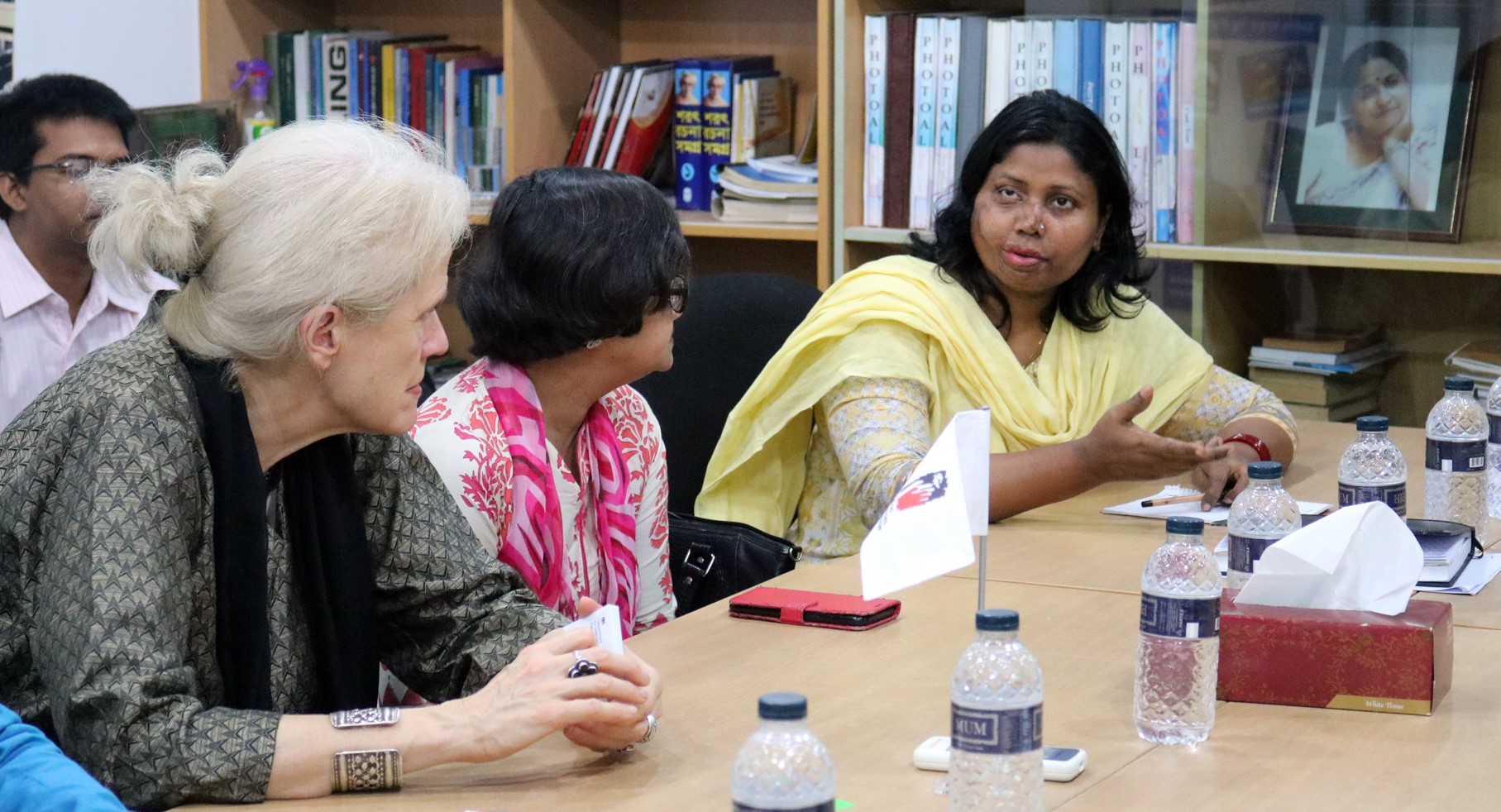 Judith Herbertson, Bangladesh's DFID Country Representative, and her team visited Acid Survivors Foundation (ASF) on November 25, 2019. Honarable Board of Trustee, M. Golam Abbas and Executive Director, Sarder Jahangir Hossain welcomed the team and briefed them on ASF's key achievements, strategies and challenges.
Judith further shared her views regarding increasing accessibility for women amenities so to help the women become partners in their own fight against gender based violence. She said, "We are here to try to prevent this violence before it even starts; we need to give women and girls access to education, skills, and jobs, and then support the victims to access the appropriate healthcare, justice, and security." "We hope that during this #16Days of Activism,  event we will deliver real change, both on acid attacks, and as we stand together against rape."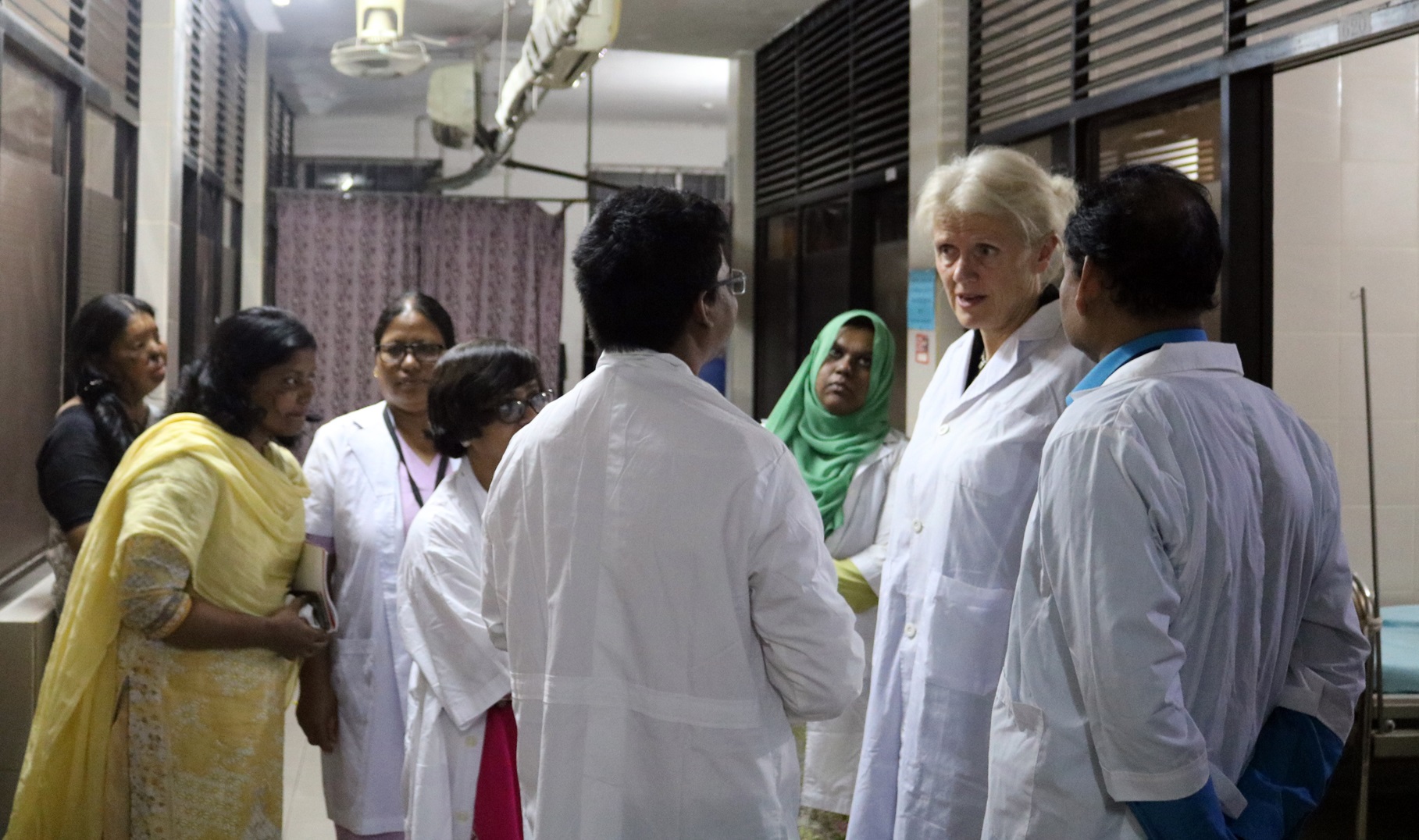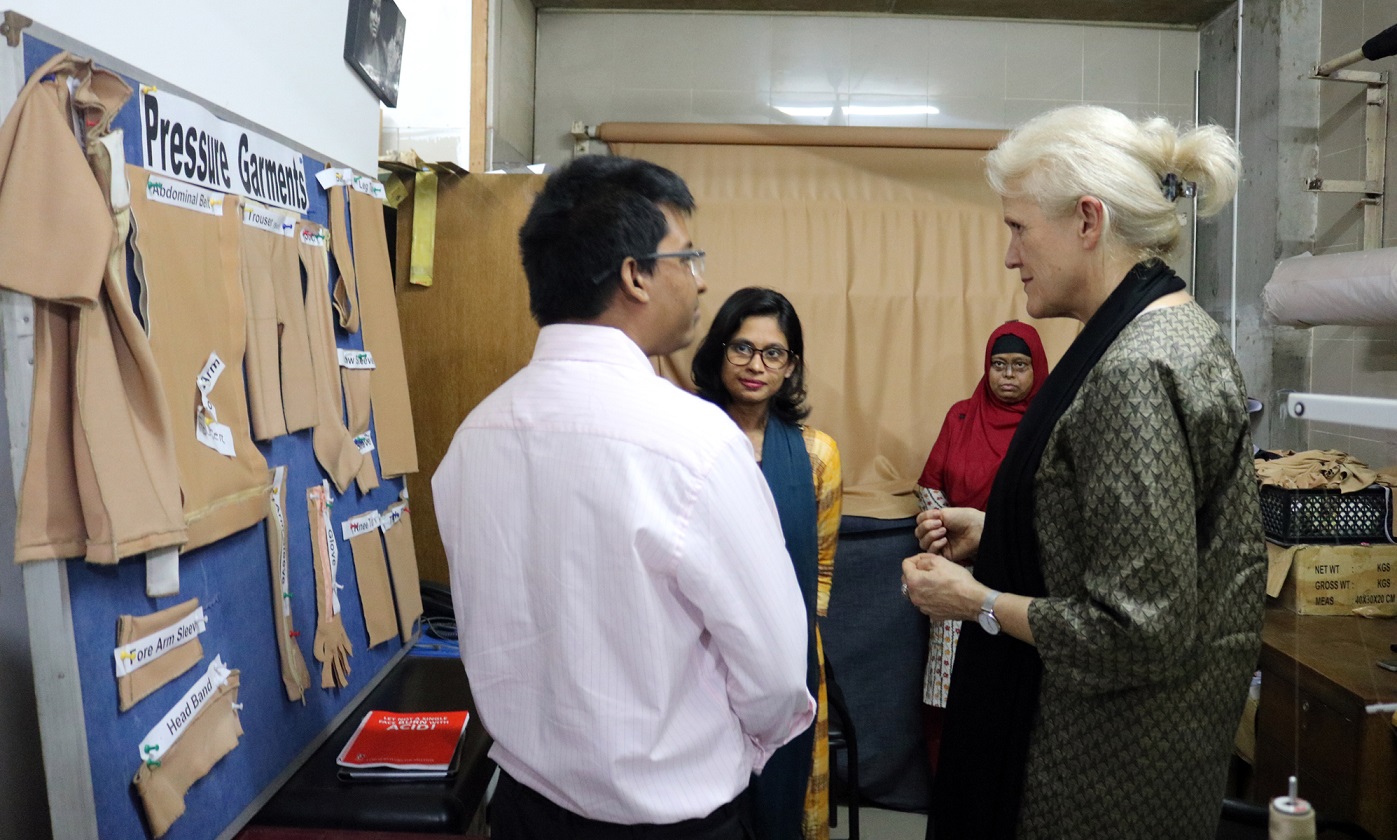 The #16Days of Activism event included a documentary advocating the work that ASF does.